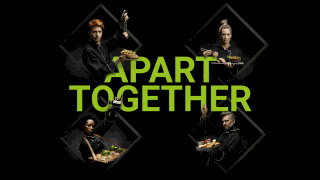 Questions & answers
How to keep your business running during COVID-19
The COVID-19 crisis creates a lot of uncertainty and questions for bakeries, sandwich bars, coffee bars, breakfast parlours, brasseries, restaurants and many more. We answered many of those questions for you below, organised per topic.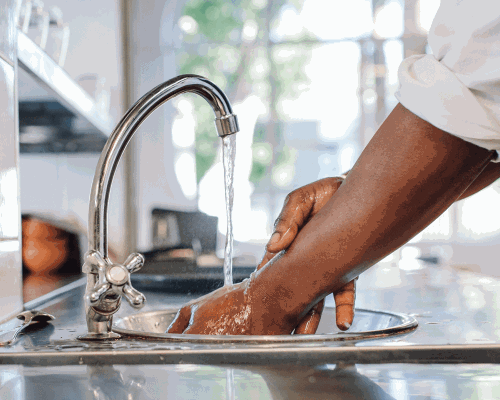 Hygiene first!
Your local authorities and food safety agency have set out guidelines for food shops and restaurants who are open for business during the COVID-19 crisis. They may differ from country to country, yet these are a few important, general take-outs.
Hand hygiene: make sure to wash hands thoroughly and regularly (every 15-20 minutes) or whenever needed. After for instance using tools, touching equipment or devices (phone, cashier, money…). This goes for both staff working in the kitchen, and staff serving customers.
Disinfecting your hands is a good option BUT washing your hands is as effective, since the virus is neutralised through the use of soap and/or detergent and breaks down.
Ask staff feeling sick or unwell to NOT show up – stay at home until symptoms have fully disappeared and they've fully recovered.
Provide mouth masks to staff working in the kitchen and/or staff getting in touch with customers. It may seem a bit odd – but it will only reassure your customers safety matters to you and your staff.
For all bakery products: bake at minimum 180°C for at least the time indicated on pack or in your baking recommendations.
Avoid any physical contact with staff and/or customers: use plexi-screens to create a safe distance and apply physical distancing (2 meters is preferred) between staff members in the kitchen. If unavoidable, immediately wash hands afterwards.
Organise the traffic inside and outside your shop or business:
For small shops: ask customers to wait outside until the first-in-line customer exits.
Re-arrange the routing in your shop: to avoid people to cross. Avoid narrow aisles and try to make the available space as open as possible. In case, you cannot change the layout: limit the number of customers to a minimum to keep it safe.
Provide waiting markings and routings in your shop or at the check-out to avoid people crossing or approaching each other too closely.
Place markings on the pavement outside the shop to help queueing customers respect social distancing.
Avoid direct exposure of unpacked products to avoid that they can be touched by customers. Several options could work:
Serve your customers to avoid bakery products being touched.
Pre-pack your 'self-serve' bakery products in high, open paper or transparent bags: to allow them to cool down and be safely picked up by your customers.
Either leave them in closed bakery shelves and clearly communicate 'Only touch what you buy'.
Hygiene and safety are many customers' first concern. Communicating about it, makes them feel safe. So, make it very clear which measures you are taking to keep your staff and your customers safe.
List the most important measures on billboards
o upon entering the shopl
o on the pavement
in the different categories: e.g. fresh fruits / bakery / etc.
Post images and videos on your social media channels showing how you take safety seriously.
Help your customers to adopt and respect the safety measures as well: unfortunately not everyone is equally conscious about them.
Make you customers feel safe:
Make disinfectants and disposable gloves available to your customers on entry points or check-out
o Keep control over/an eye on physical distancing in the shop: it will reassure your customers
Avoid entire families or couples to enter: allow only one person
It is very hard to tell at this point. Expectations are that we need to remain vigilant until there is a vaccine. More hygiene measures will become the new normal.
Local authorities will keep you updated on which measure to take and when they can be lifted. We expect all food shops, bakeries, restaurants, food suppliers etc. to keep implementing the safety measures on a longer term.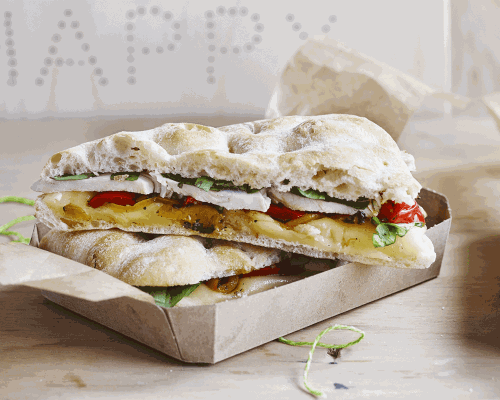 Pick-up & Delivery
For bakeries, (small) restaurants and sandwich bars, there are many possibilities to stay in business.
HOME DELIVERY by yourself:
This is a viable option when you:
have an online ordering platform available (website / Facebook / Instagram / WhatsApp)
can allocate staff to rider- or delivery functions
ohave transportation tools available (bikes/scooters/car…) to get swiftly and safely to your customers' homes
can apply safe, contactless delivery
DELIVERY PLATFORMS:
Existing platforms such as Deliveroo, Uber Eats, TakeAway.com, etc. are a great option if you want to outsource delivery AND at the same time want to benefit from traffic to those platforms.
Mainly available in bigger cities
Their mobile app-platforms and driver networks are at your disposal to provide food to people's homes.
The model works on a commission-base: of every dish sold, ±13% goes to the platform. The platform often charges an extra fee for delivering.
Peak times in orders are at around 12AM-1PM and between 7-9PM.
PICK-UP/TAKE-OUT:
In these times, pick-up is a perfect way to remain in business and at the same time spoil your customers. Many restaurants have chosen this formula.
It avoids setting up the cost of an own delivery rider-team.
It keeps your margin intact (instead of commissioning a delivery platform).
Pick-up works especially well in denser city centres, and in areas where there's more scarcity in delivery-offerings.
It requires a bit of organisation to do this safely: pick-up creates contacts. All safety rules and physical distancing recommendations apply!
Our digital world today offers plenty of easily accessible ways to organise pick-up at your restaurant or from a centralised location:
Ordering can be organised by phone / mail or through your website if you have an online ordering option. Note though: you can very easily set this up through free webshop-platforms such as
WIX.com
shopify.com
squarespace.com
site123.com
and many others…
Other even more accessible possibilities in organising ordering: you can organise ordering and promotion through your own social media channels. Use the Private Massaging-function or WhatsApp: easily accessible to everyone! Ask your customers always to add:
Their name (often forgotten!) and coordinates (email)
Their choice of foods
Servings
Date and time for delivery/pick-up
Don't forget to promote your pick-up options wherever you can:
On the shop door and window
Through your social media channels
On your website
Inform your customers per email (and repeat the new menu every week so they desire to receive your emails – don't spam them though!)
Some restaurants (especially higher-end or more sophisticated kitchens) ask to order until the day(s) before delivery: a smart and highly appreciated way of working to prevent food waste.
Allow customers a choice from pick-up times: at their convenience AND to get things organised in the kitchen.
There are roughly 2 major possibilities:
Organise delivery yourself This is of course only possible when you have staff and transportation (bikes/scooters/car) available that can safely and quickly distribute the foods on time and in impeccable shape to people's homes. Routing is key: but tools such as Waze and Google maps help your riders quickly to get from A to B to C and combine different deliveries in one go. More and more restaurants also collaborate to set this service up together. It avoids idle time for riders and enables you to split the cost.
Get onto Deliveroo – Takeaway.com – UberEats – … Hooking on to existing delivery platforms is ideal when your business is located in busier city centres. You avoid the cost of setting up delivery yourself and can rely on a wide network of experienced riders and an online platform that is known and frequently visited. So, it saves you quite some time: a benefit that requires paying a commission of roughly 13% per order
And how combining the above possibilities? It opens up great perspectives! Many businesses combine delivery through the different channels. The existing home delivery channels such as Deliveroo or Uber Eats get your business started and make sure you can tap into existing traffic and demand to their platforms. Trying simultaneous channels also helps you to learn and understand what works best for your business.
You can either organise payment on your webshop at the time of ordering. Many webshop-platforms allow you to organise that in an easy way through your credit card company, PayPal or smart payment apps such as Payconiq, Bancontact, etc..
Integrating payment upon avoids no-shows and payment-issues at the door.
When integrating payment-facilities on your ordering platform seems impossible, we recommend cashing 'digitally' at the moment of delivery: be clear to only accept contactless payments (it's the only safe way of paying nowadays). Think scannable payments systems such as Payconiq, Apple Pay, Bancontact, etc.
Or use a mobile wireless payment terminal on your delivery tour: also works!
Ideally combine a few of these options, to create more flexibility for your customers – and the reassurance for yourself to payments easily settled!
When organising delivery or partnering with a delivery platform such as Deliveroo, Takeaway.com or Uber Eats, always take these golden rules into account:
Tip 1: Be smart with your menu offer

Avoid too complex or delicate products. Choose the ones that can handle transport per bike or scooter.
Tip 2: Outsource your home delivery to multiple parties

You pay home delivery services a commission per order. It is better to make multiple agreements and avoid being dependent on one party. Consumers often rely on their 'favourite' platform. By combining multiple channels, you get more opportunity to be noticed!
Tip 3: Be well prepared

Reorganising staff and communicating clearly is half your win. But also take extra busy moments into account. In terms of home delivery, it is rush hour between 6 pm and 8 pm.
Tip 4: Keep the delivery area restricted

Focusing on a smaller area around your business in city centres opens the door to thousands of potential customers. And even when organising home delivery yourself, a more limited area allows for better, timely delivery. Once that runs smooth, you can always expand.
Tip 5: Opt for good, appealing packaging

The first impression counts, also for the receiver of the delivery. Making sure your products arrive in perfect condition (bump-proof and nicely wrapped), makes a big difference. Adding a personal note also works wonders! 
Tip 6: Advertise your home delivery service

Home deliveries in these times are a plus! Make sure to promote your deliveries on your website, and even more important: through your social media channels. 
Tip 7: Keep an open line with your customers

Always let your customers know immediately what and when they will be delivered. Even when working with a delivery service. Pro-active communication prevents potential complaints afterwards and evokes understanding.
Tip 8: Always ask for feedback

Ask customers for their opinion. Check the reviews. Keep an eye on how you're performing – maybe to even improve further.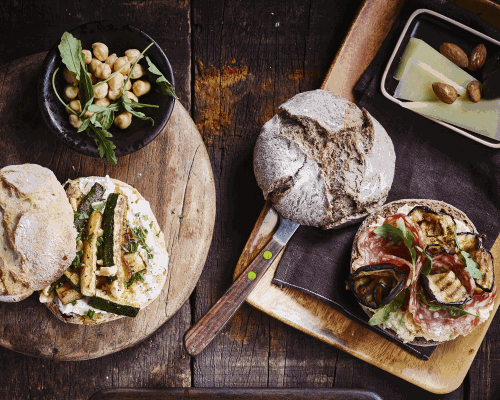 Offering & Menu
In one word: YES, you most probably might!
Be smart with your menu offer:
First of all, avoid too complex or delicate products. Choose the ones that can handle transportation per bike or scooter.
Keep your menu manageable: find a good fit between enough choice – yet keeping it limited to guarantee freshness, quality and managing orders in the kitchen in time.
Many restaurant teams realise it's impossible to offer the same experience as the one they bring in the restaurant: a key reason to make the delivery menu simpler! It often features: 'our favourite staff food'.
Many restaurants work with slimmed-down kitchen staff teams (for safety reasons and to guarantee physical distancing): with less resources a smarter menu helps to handle peak-demand.
Make sure your mise-en-place / kitchen preparations are in shape to manage peak-demand between 6 and 9PM – the bigger the menu, the tougher this may become. A slimmed-down menu helps to organise kitchen preps more efficiently. Our Thaw & Serve bread solutions are for a great option to reduce kitchen preps and gain speed in serving.
Check what your local customers love best and would expect from you. We always recommend contacting a few loyal customers, and asking them for their honest opinion. It will give you great insights from your biggest fans! And inspiration on what to put on the menu.
Other options and ideas:
- Offering family-portions: that can be shared by an entire family (2 or 4)
Offering complete menu's including drinks, desserts and side-dishes instead of 'just food' or singular dishes. It encourages families to share a few precious moments around the table: a winner during the weekends.
Especially for pick-up: complete menu-packs that can easily be warmed up at home. They seem very popular since they bring a bit of the restaurant spirit at home
Comfort food is great! But don't forget the healthy options! Consumers at home now are more wary about high-calorie intake, especially when sitting still. Think multi-gain, wholegrain, sourdough options. And don't forget fresh vegetables, tasty vegetarian creations, fresh fruits, etc.
Sourcing vegetables, fruits and meat, fish or poultry from local farmers and suppliers is seen as a big plus! Consumers want to support their local farmers, growers and makers. And it kickstarts storytelling.
Sure there are! Ask your customers for input or feedback!
Ask your best/most loyal customers: get in touch, explain your menu and what you want to do – and ask their honest feedback..
Always ask feedback and check reviews through the delivery platforms – and learn from them! When someone comments, do thank them for their opinion. Even if it's not a good review: tell them you'll use their feedback to improve..
Ask your customers to share their opinions on social media while tagging you. It gives you good insights on the impact you make and how people perceive your menu and service.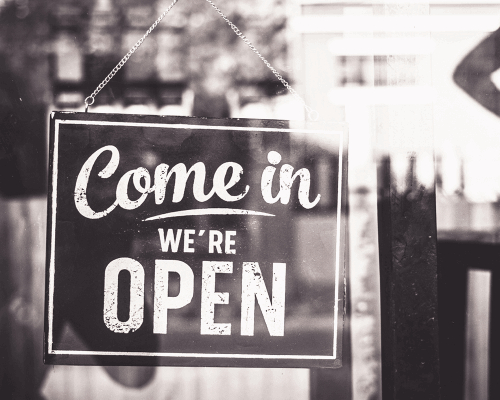 Communication
Use all your available channels:
Spread the news to your most loyal customers first: give them a call or send them a personal email. Ask them in turn to spread the news if they can – something they will definitely do to #supportyourlocals.
Put up billboards on your shop windows and doors with a clear announcement, menu and how to order.
Use your website to make the announcement and – if possible – include ordering possibilities online.
Go wild on your Instagram and/or Facebook wall: in case you don't have online ordering service, use the PM facilities to take orders.
Send out an email to all your available email addresses (if GDPR-compliant of course):

Do not forget to include your menu or offering / ordering facilities / pick-up or delivery facilities and payment conditions.
Include direct hyperlinks to your website.
Or ask them to follow your Facebook page and/or Instagram page in case those are your main communication channels.

Ask your customers to share their experiences with your foods and dishes on their Facebook and/or Instagram wall – and ask them to tag you: word of mouth still is the best promotion! This way, you can also easily follow up on the feedback.
Be loud, clear and specific on the measures you are taking! Use all available communication channels to reassure your customers. Even if they don't give you direct feedback, many customers will feel more secure.
Put up signs at the shop entry and on different touchpoints in the shop where in-house prepared products are made and/or sold: the instore bakery for instance, the fresh vegetable department, the counter or kitchen where ready-meals are being prepared.
Communicate regularly on your social media channels. Post pictures and videos of your kitchen staff and how hygiene and safety measures are applied while at work.
Highlight your safety policy on your website. Do it on the home page, preferably on the top of the page: where customer can easily see what you do and how you dit.
Communication is key:
Put up billboards on your shop door or shop window with all the menu options and your pick-up, take-out or delivery options. Repeat the same inside in case you opt for take-out.
Communicate your menu on your website and through social media: ask people to come back every week for the new menu. Or ask them to leave their email address via PM: count the ones who do as your loyal fans. Make sure to mail them the new menu before anything or anyone else!
If you choose for home delivery through Deliveroo, Uber Eats, TakeAway.com and others: describe all menu options clearly on their platform(s).
How can we help?
---
If you would have any questions related to COVID19, please get in touch with us:
Our focus is on doing our utmost to continue supporting all customer demands, whilst navigating through these challenging times. Through transparent communication and close collaboration we will support you in finding solutions and opportunities.
CONTACT DETAILS
La Lorraine UK

45 Knowsley Street

BL9 OST Bury - Greater Manchester
This website doesn't just offer you delicious cookies, red velvet cakes and cinnamon cups, it uses them in order to give you the most relevant information. Sounds tasty? Please accept cookies for optimal performance.